Electric nail drill manicure pedicure set

Personal care
Electric Nail Drill for Acrylic Nails,Professional Efile Nail Drill Kit,Portable Nail Drill,20000 RPM Manicure Pedicure Polishing Shape Tools for Home Salon Use
Easy To Use:This electric nail drill is lightweight and compact, making it portable and very easy to work . It comes with 6 type metal drills bits. Easy to change the bits without tools, just pull it out and insert it ,then connect this portable electric nail file drill to any USB port,so simple operation for beginners

Ergonomic Design & Portable to Carry:This nail drill kit adpot cooling aluminum alloy shell with ergonomic design, it makes the electric file low heat, low noise, and low vibration. It is lightweight, easy to hold and handle.USB interface allows you to plug in any USB socket easily,such as power bank ,laptop,AC adapter and even car charge.You can use it anytime anywhere.

Powerful&Adjustable Speed Direction:The efile nail drill ranges from 0-20,000RPM,power enough to sharpen or polish acrylic nails, and remove gel nails We have a speed control button for better convenience.You can adjust the speed or forward and reverse rotation direction as you want.Ideal for home and salon use.(Tips: we recommended no more than 20 Minutes of continuous use )

Professional Nail Drill Set: Our professional nail drill with high-tech speed bearing and upgraded internal motor , makes the nail drill machine durable, low noice,low heat and slight vibration when manicure. Great aluminum body for efficient heat dissipation and long time working.

Multifunctional Acrylic Nail Drill Kit: Our nail drill for acrylic nails is multi-functional for easily grinding, carving, cutting, polishing, removing gel polish and cuticles and nail sanding!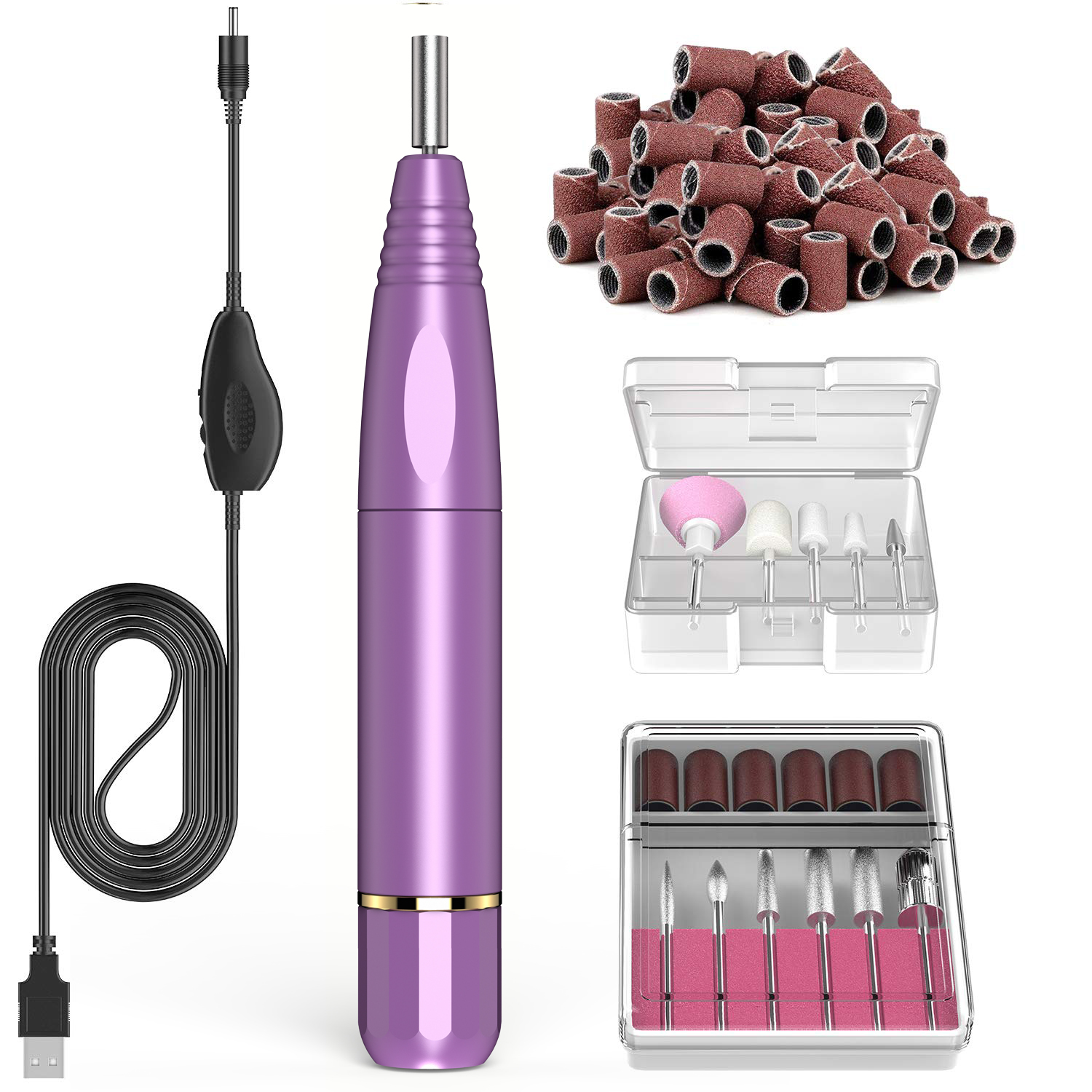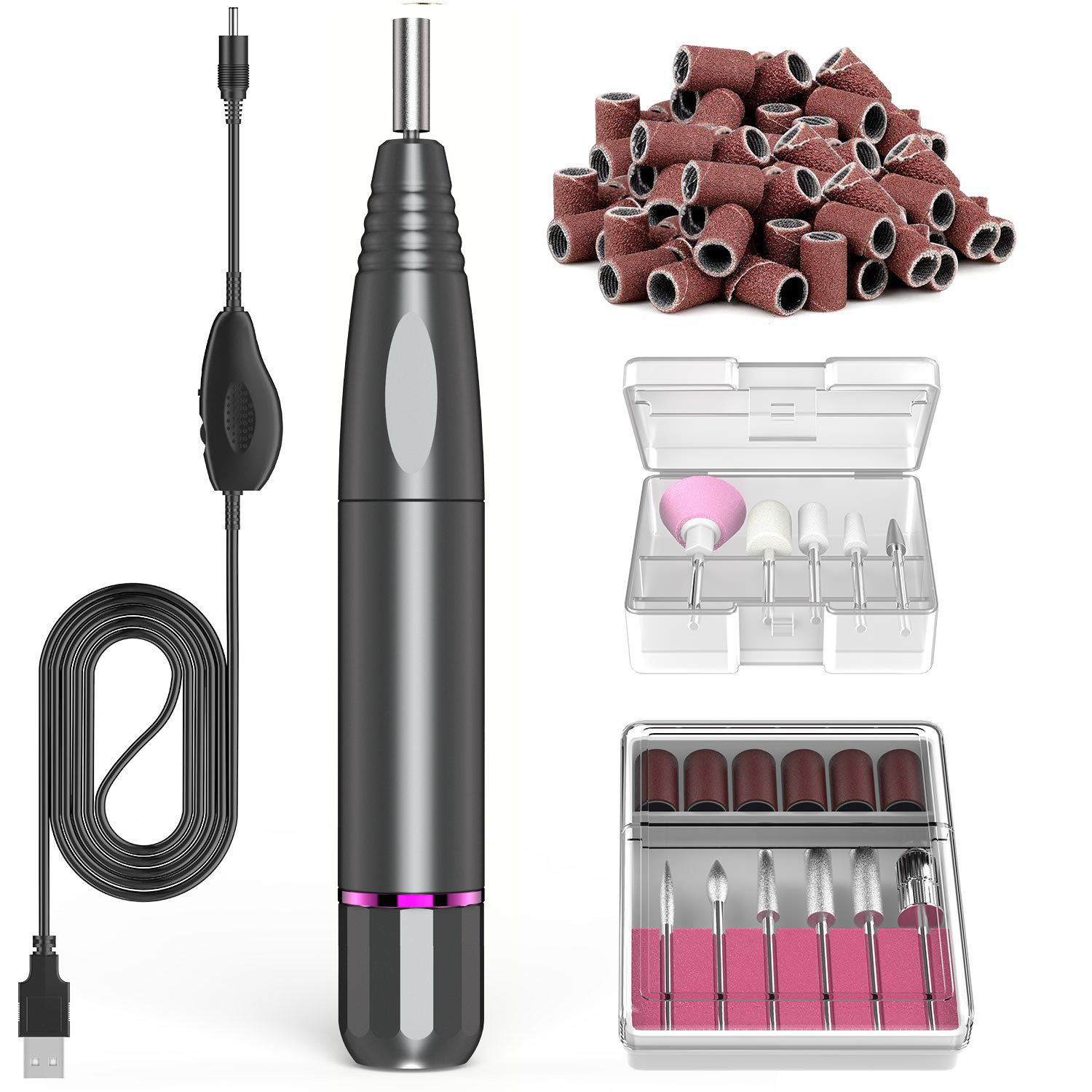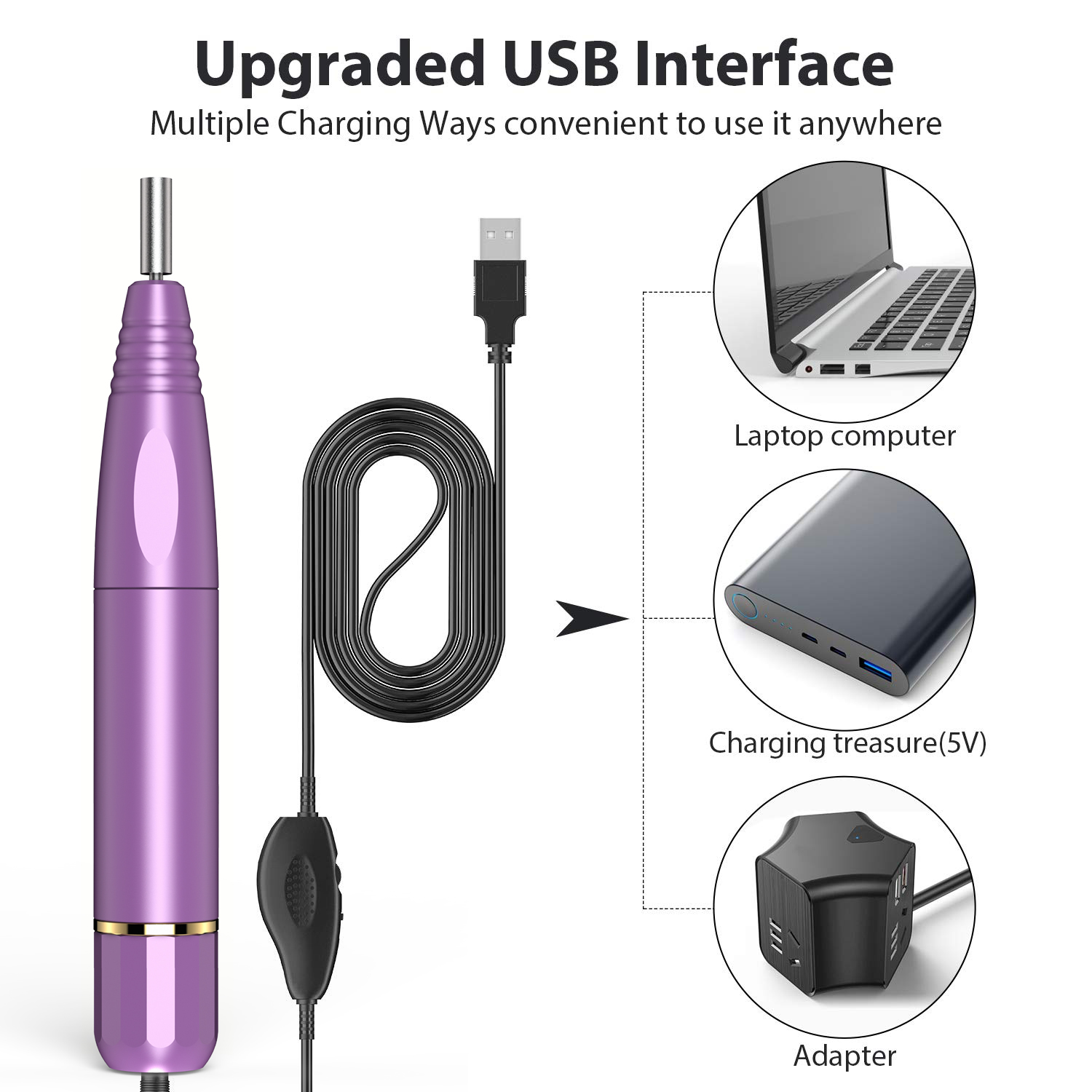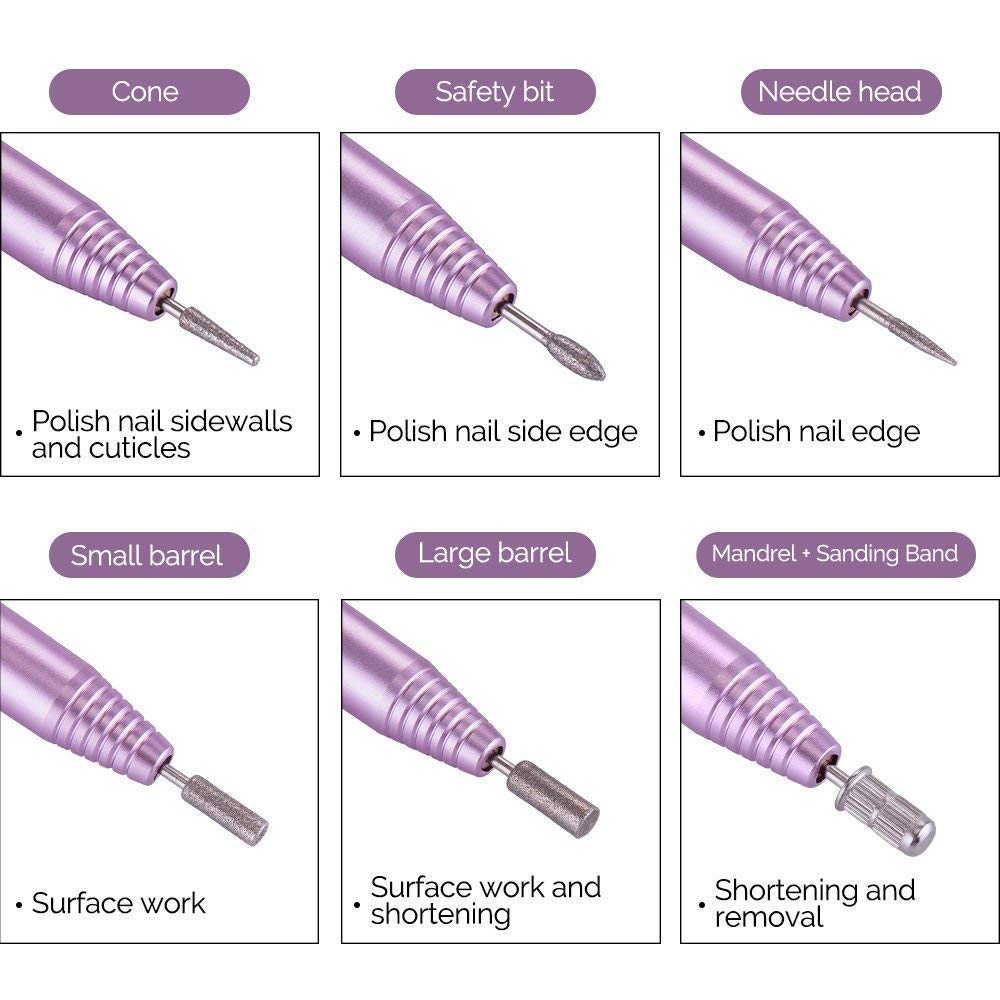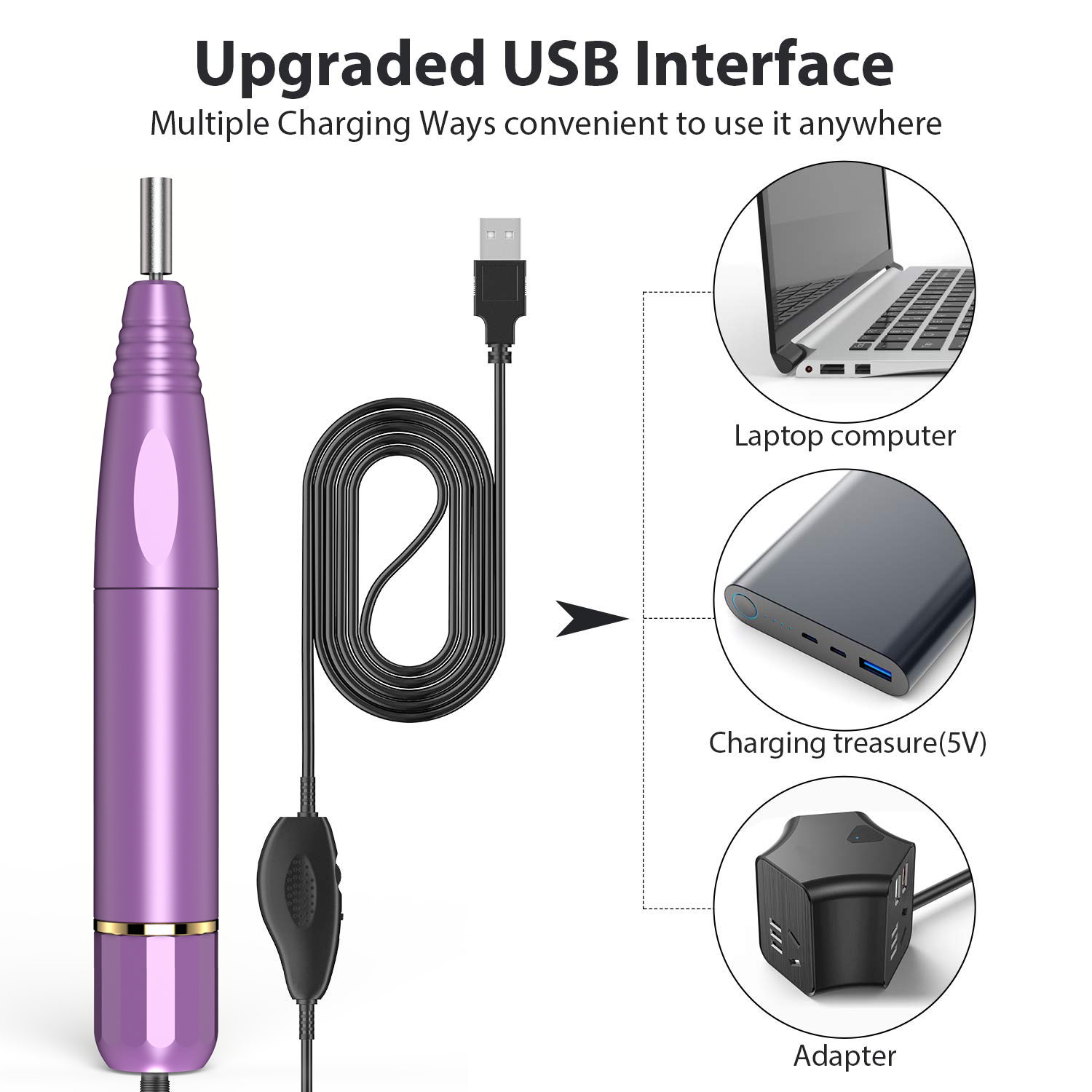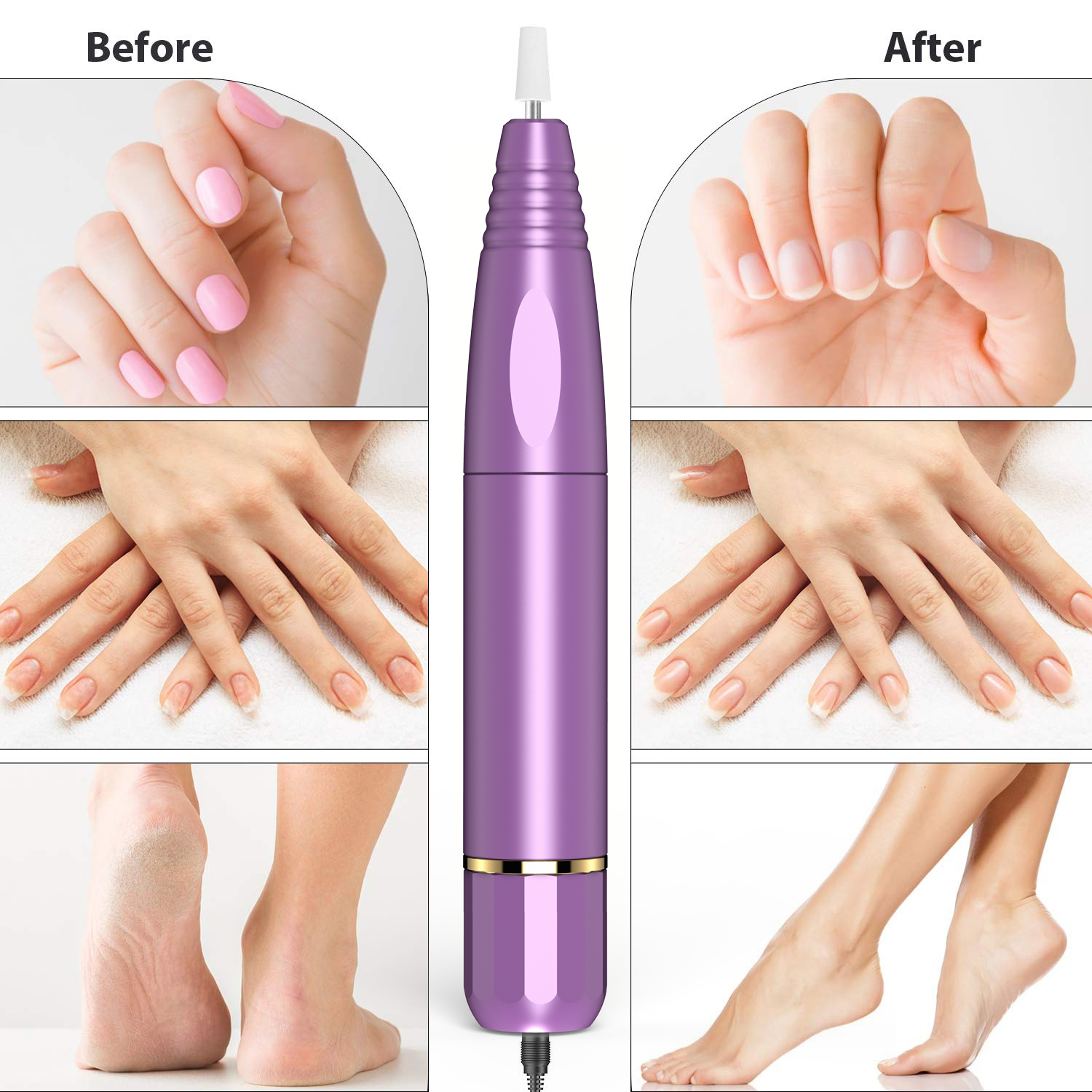 1Xnail drill
6Xmetail drill bits
6Xsanding bits
1Xpower cable
1Xmanual